Welcome to Just Lanyards! We are a one-stop shop for lanyards at cost-friendly prices. We supply several types of custom lanyards that range from simple to complex. Whether you are in need of a detailed screen print or a one-colour for an event, we can do it! We can also perform a dye sublimation print with your company logo and brand emblazoned on the material in a stunning full-colour print. We offer low daily wholesale costs and factory-direct prices to businesses, schools, trade shows, government agencies, events, hospitals, churches, and individual users. Additionally, we are a great resource centre for secured access displays with safety and protection in mind.
Our high-quality imprint lanyards mean that your delegates can see your logo and brand clearly. Just Lanyards carries a large selection of personalised lanyards to suit any budget. You can choose from plain economy lanyards to premium imprint lanyards. The printed lanyards consist of a solid colour print on knitted fabric or polyester or even dye sublimated on thick satin. Would you like to customise the length or include other add-on items? Just call us for more details or order online today!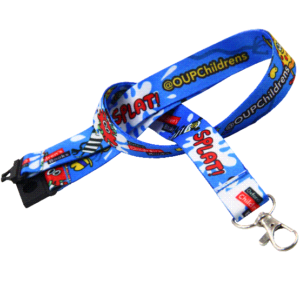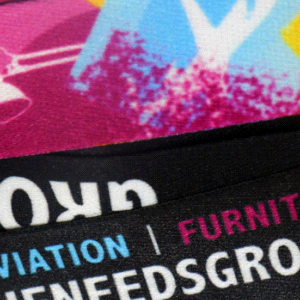 Minimum order: 50 pieces
Printed: Full colour 2 sides
Widths: 10, 15, 20 & 25mm
FREE: Safety break included
FREE: Set-up included
FREE: 3 week delivery included
Express Delivery: 9 - 11 days (printed both sides)
Express Delivery: 6 – 8 days (printed both sides)
Finish: Smooth, satin feel finish
Suits - High definition, fine detailed images with tones & tints
Base prices shown are for 10mm printed both sides
Prices from: £0.41
Custom Lanyards UK
Custom lanyards are mostly used as conference promotional items. High-quality print, therefore, ensures that your event or brand is visible long after the conferences are over! Additionally, we stock premium quality flat polyester lanyards, nylon lanyards, tubular lanyards, woven lanyards and full-colour dye sublimated lanyards among others.
Custom lanyards can also be silk screened to full-colour digital print, which will require you to send over your imprint and logo requirements.
Plain Lanyards and Flat Lanyards
Are you looking for quality lanyards? Look no further than Just Lanyards! Our economy flat plain lanyards are ideal if you have a limited budget. We have a variety of colours and attachment options, and we can assist you to find lanyards that suit your needs.
We do have popular colours in stock, but in case you have specific Pantone colours that match your business style, just call us and we will be glad to assist you to choose your ideal lanyard. Choose from plain cord lanyards, plain flat lanyards, recycled eco-lanyards, elastic neck cords, adjustable lanyards, and much more.
Nylon Cord Printed Lanyards
We also have round cord lanyards that are made from braided polyester. They are the most economic lanyards options available. You can choose from a diverse variety of lanyard attachments available at Just Lanyards. Nylon cord lanyards can be thinner than flat lanyards, and usually, they measure 35″ in length and have a width of 1/4″. We can also offer other different measurements based on your needs.
Customised Cheap Printed Lanyards For All Occasions
The imagination of a wearer is the only factor that limits the use of lanyards. Perhaps, there are quite a number of ingenious ways lanyards are being utilised across the world. With Just Lanyards, you can customise your own id holders, lanyards, and badge holders. They can be custom printed and delivered in no time. Our full range of customised lanyards include woven, printed, and custom moulded PVC among others. Just Lanyards doesn't compromise on quality and our turnaround time as well as pricing are second to none!
Order Your Personalised Lanyards Today Conveniently
In case you are urgently in need of lanyards but have time restraints, we can provide a range of non-branded plain lanyards in stock to enhance swift delivery.
Being a leader in the manufacture of identification supplies, we always strive to offer the best service with quality products. Just Lanyards carries a vast range of plain and custom printed lanyards, plastic id cards, name badge holders, retractable badge reels, badge clips, nametags, and so much more. With the lowest price and best quality around, why settle for anything less?
Contact us today! Our support team is always on standby to serve you. We will surely deliver a quick turnaround on your quotations on a selected range of lanyards, as well and promotional and identification items.